S & M Concrete, LLC – Cedar Rapids, Iowa City, Van Horn, Norway Concrete Contractor, Driveways, Sidewalks, Patios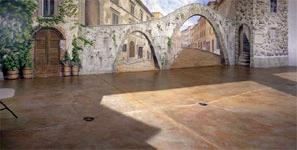 Owner Shawn McNamara, with 20 years of experience, S & M Concrete, offers expertise and know-how when it comes to concrete work—so trust us to get the job done right the first time. You can always count on S & M Concrete for quality workmanship at competitive prices. Our professionally trained staff believes in customer satisfaction and works one-on-one with you to ensure that your concrete projects are successful.
If you need a dependable concrete contractor, please contact us at 319-521-0372 or fill out our online request form,
For the Best in Concrete Work, Including Sidewalks and Driveways, Contact Us Today in Cedar Rapids. We specialize in all aspects and phases of concrete work. We provide quality work to the residential and commercial industry, such as driveways, streets, patios, sidewalks, parking lots, pea-gravel, and stamping. If you already have existing concrete there, we break out and haul away the existing concrete.
Please visit us on Facebook here!