WELCOME TO
S & M CONCRETE, LLC
S & M Concrete, LLC – Cedar Rapids, Iowa City, Van Horn, Norway Concrete Contractor, Driveways, Sidewalks, Patios
We pour more than just concrete —
we pour our hearts and our pride into every job we do.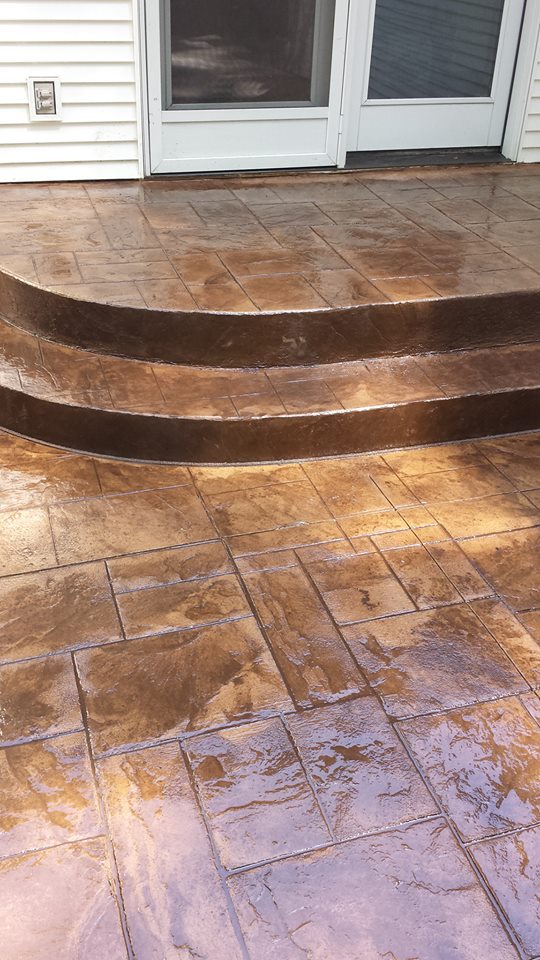 S & M Concrete is the right choice for all your concrete needs. We provide FREE ESTIMATES. No project is too large or small. We only hire experienced and professional workers to make sure your concrete project turns out just right.
For high quality work, look no further, you've come to the right place. We service all types of customers. From the average homeowners who are looking to make construction improvements to their home, to the person who is in the commercial industry that needs, a parking lot. We always start our projects in a timely and professional manner. References available upon request. I look forward to doing business with you.
S & M Concrete is a residential and light commercial concrete contractor located in Cedar Rapids, and serving all of the surrounding areas. Through a strong combination of tireless work ethic and intelligence, we offer concrete and flatwork, re-surfacing, poured walls, driveways, patios, and more, as well as block and brick masonry. We also offer premium services including colored and stamped concrete, which is gaining popularity with home and business owners for its beautiful, sophisticated look.
We have experience on a wide variety of projects, from large to small. Whether you want a sport court for your new house, or a new driveway to your garage, or a new colored and stamped patio for your backyard or place of business; we will work with you. And we will strive to meet your expectations — that is a given. Our goal is to be the best part of your construction experience.
If you need a dependable concrete contractor, please contact us at 319-521-0372 or fill out our online request form, and we will provide you with a free estimate on your project. You will find that we are quiet, professional, and very easy to work with; helping you to rest assured that your job will be well done. At the end of the day (project), you will have quality concrete that will stand the test of time. We are committed to doing it right the first time, every time.
Please visit us on Facebook here!